2011 Sammad
Sammad 2011 presented by Sarathi Socio Cultural Trust.
[The clippings include performances by Kavita Krishnamoorthy, Emon Chatterjee, Pinky & Kohal]
The name Sarathi is popularly associated with the most vibrant Durga Puja (Durgotsav) in Bangalore. We have been organizing various socio-cultural events in Koramangala, Bangalore for several years. Since 2004, the Durga Puja and Diwali celebrations have been held at the Mangala Kalyana Mantapa, on 80 ft Road, near Forum Mall in Koramangala.
The 5-day cultural extravaganza during Durga Puja, called Sammad, has become an extremely popular and well attended cultural fiesta in Bangalore, featuring events for kids, students, corporates, homemakers - young and old. Both the in-house cultural programs, performed by members, and the glitzy professional events attract equal crowds and applause.
Sarathi Socio-Cultural Trust is a forum of like minded, cosmopolitan, and enthusiastic people who have come together with a vision to create a forum for organizing and enjoying cultural functions centering around some major festivals.
It started with a group of nostalgic Bengalis who wanted to have a feel of Calcutta during the Durga Puja in Bangalore. Starting in 2003, the initial group was subsequently joined by a number of other people from various backgrounds and speaking different languages, but with a shared interest in art and culture.
Sarathi now has grown to a big organization, and was formally registered as a Trust few years ago. It is run professionally by its members, who have volunteered to take up the extra workload for the sake of some fun and entertainment for the innumerable people of Bangalore.
The main events of Sarathi are the Durga Puja and Diwali (Kali Puja) celebrations. The five day long cultural program during Durga Puja has become very popular with the young IT crowd of Bangalore. The events are planned such that everyone has something to enjoy. All days are packed with fun-n-food-n-frolic. If you're not there, you're surely missing something!
We would like to extend the invitation to each and every Bangalorean to participate in the celebrations. Do keep checking this site for details of the different events planned this year.
Kohal 2011 (Sudipto-Prithu)
Sudipto & Prithu (Hrishav) performing for Kohal on 3rd October, 2011, at Koramangala, at the Sammad 2011 organized by Sarathi Socio Cultural Trust during Durga Puja
Misc Videos
Please click on below picture to view multiple videos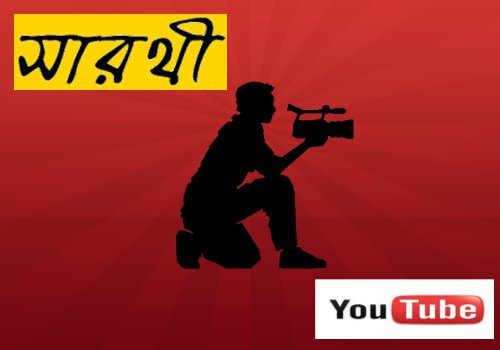 Various events hosted by Sarathi Socio Cultural Trust.
The annual cultural fest organized by Sarathi Socio Cultural Trust in Koramangala, Bangalore, around Durga Puja