Professional & In-House Events 2008
Diwali (28-29th Oct, 2008)
Bhoomi- Music of the Eart (28th Oct, 7:30pm)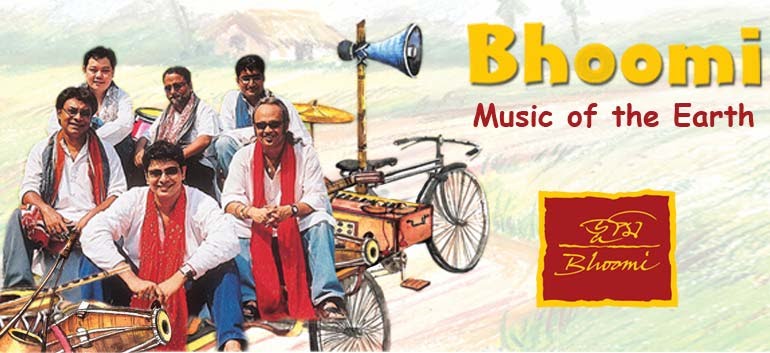 "With Bhoomi's lyrics, one can paint visions in their thoughts, their souls and imagination while the music touches various chords in the heart. The music is simple yet evokes profound thoughts. Media has described this music to be extremely visual and listeners across echo the same feelings....."
Read More at: Bhoomi- Music of the Eart
Durga Puja (5-8th Oct, 2008)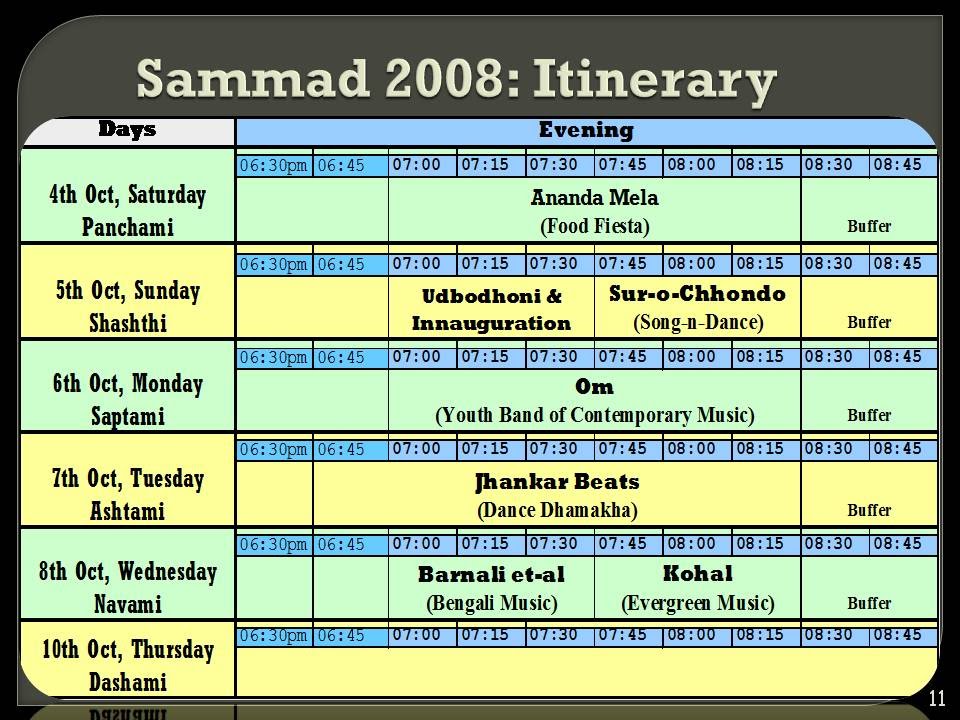 Evenings: In House Events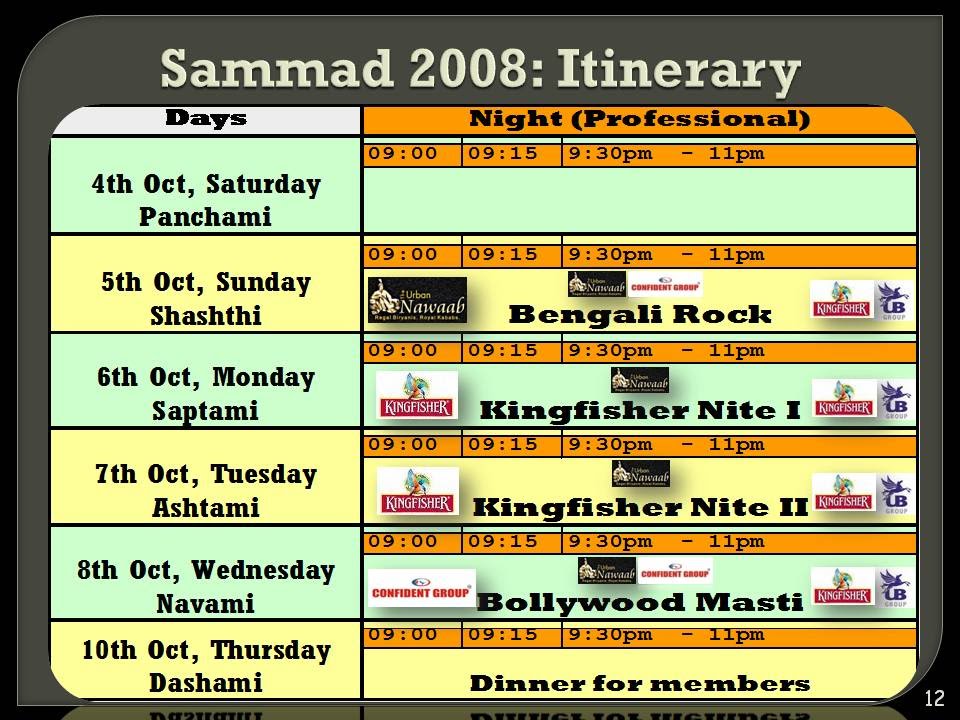 Nights: Professional Events
Like all previous years, please get ready for a series of gala events at Koramangala during Durga Puja: 5th to 8th October.
All evenings from 5-8th Oct will be packed with the best entertainment.
Krosswind (5th Oct)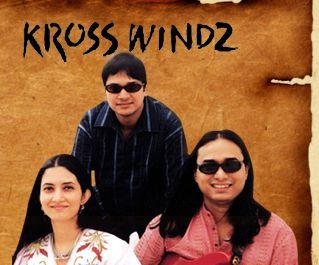 "We Krosswindz world music band from Calcutta India toured 6 cities in the US in October 2007- Los Angeles,San Fransisco,Seattle,Atlanta,Chicago and Jersey City. We played 7 concerts and 1 Live Radio Broadcast 2 hour unplugged concert for Sandusky Radio Seattle-Kevin Mc Donald Presents, Primarily a Classic Rock/folk-fusion band,focusing on world music with soulful songs,lyric oriented.Professionally performing concerts all over the world for the last seventeen years.
Krosswindz is the music of Bengal and India with a blend of folk music traditions from around the world. The result- a potpouri of sounds deeply rooted in the soil that touches the heart and speaks the common language of humankind......"
Read More at: www.krosswindz.com
Vijay Lour (5th Oct)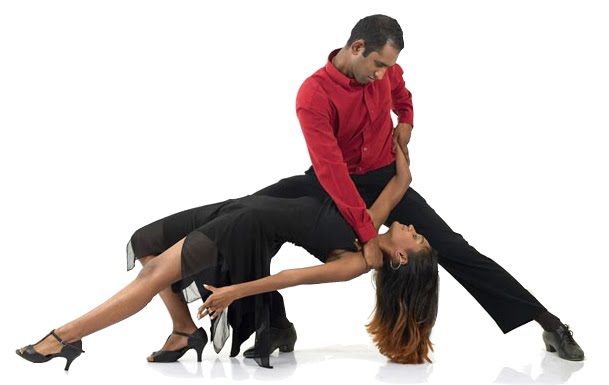 "Someone once said that there are few short-cuts to happiness - and dancing is one of them."
Considering that since time immemorial, man has always danced in times of great joy, its hardly surprising that today, more than ever, dancing gives us the chance to discover ourselves and the joy in our lives. Which is the driving force behind Lourd Vijay's Dance Studio (LVDS) – to help you find yourself through rhythm and movement.
LVDS's doors are open for anyone with dance in their soul. Be it students or teachers. We know that deep down, everyone wants to dance – like there's no tomorrow. And here, we help you free yourself, to do just that......."
Read More at: http://lourdvijaysdancestudio.com/
Foot Tapping Bollywood Masti - 8th Oct (by leading singers from Bombay & Bangalore)
Ever Popular Dance Ballads (Jhankar Beats - 7th Oct, Ruposhi Bangla - 5th Oct)
Soul Stirring Contemporary & Evergreen Songs (Om - 6th Oct, Kohal- 8th Oct, Down Memory Lane- 8th Oct)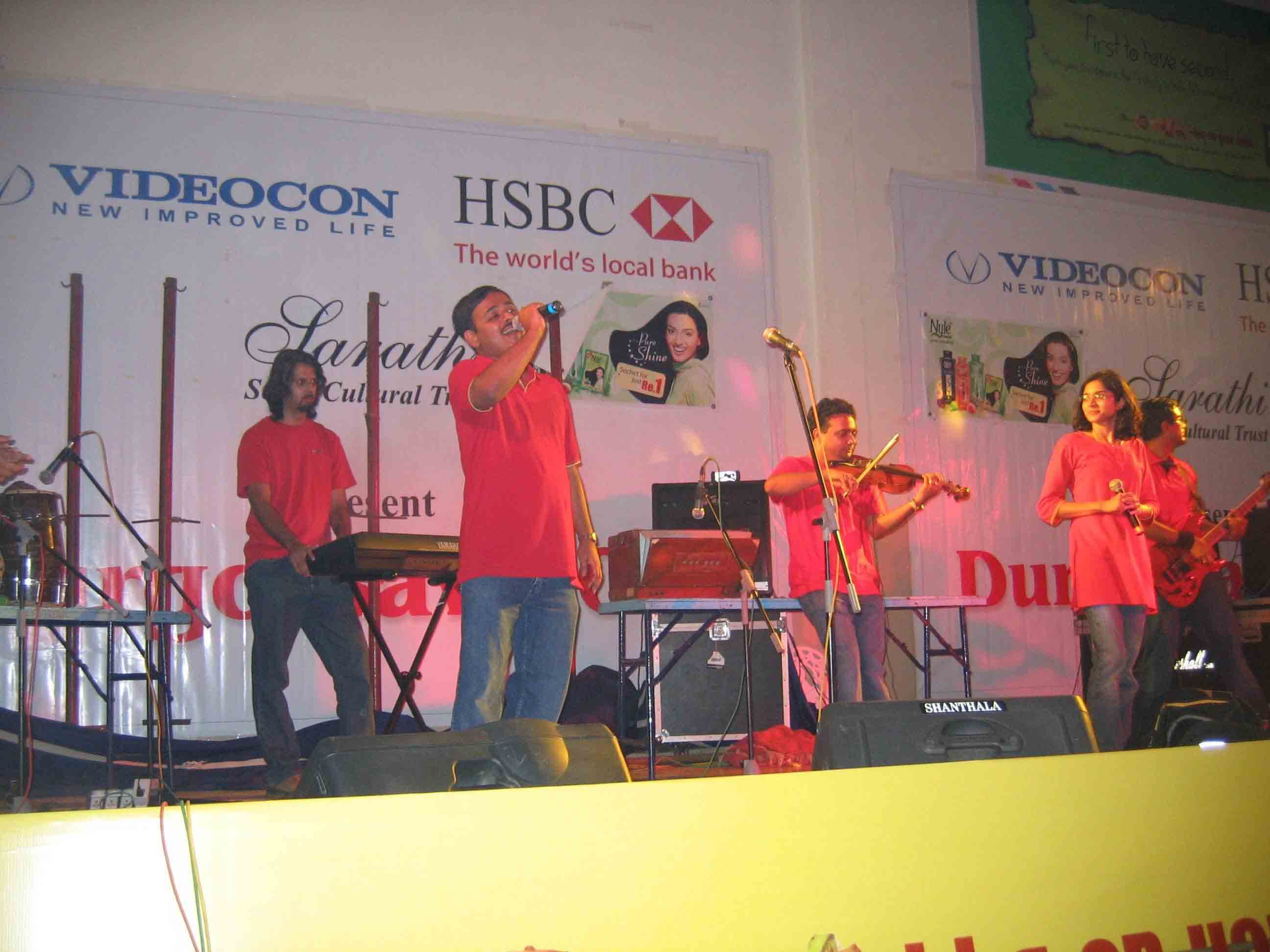 "Kohal is an adda of amateur musicians. Kohal transcends all conventional boundaries of music and aims at entertaining people with any and evey genre of music known to and enjoyed by the members.
The origin of Kohal dates back to mid-nineties when a few of us, Anandaroop aka Goopi, Manu Verghese, Subhashish Satapathy aka Satu, Ashwin Kamath aka Bachcha, Debashish Sarkar, myself and few others, all staying in RK Hall in IIT KGP had come together to win back the Inter Hall Eastern Music Competition from Nehru Hall That was, most probably in '94.....
Read More at: http://www.sudiptodas.com/kohal