Sarathi: Durga Puja 2008
Invitation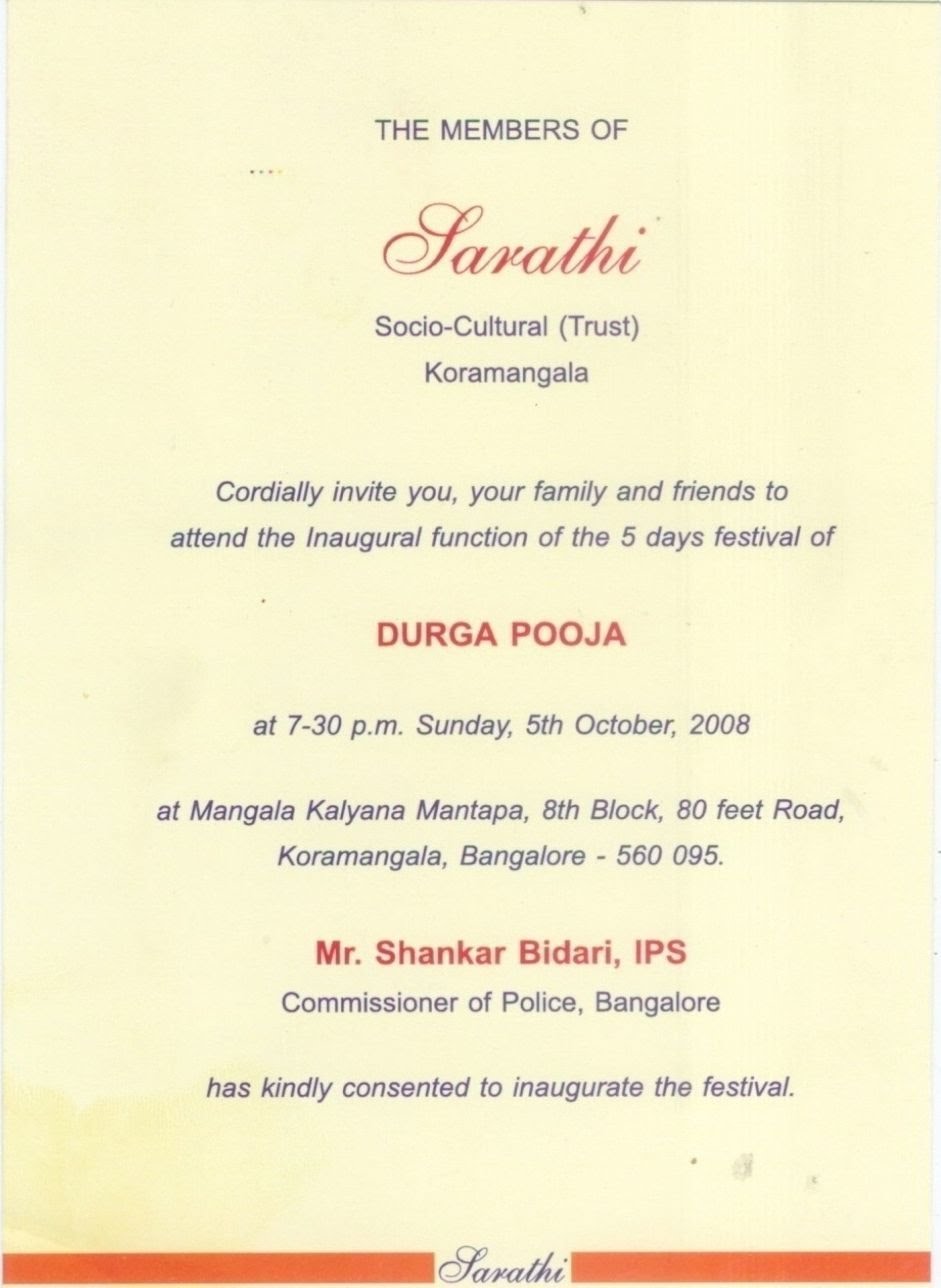 Brochure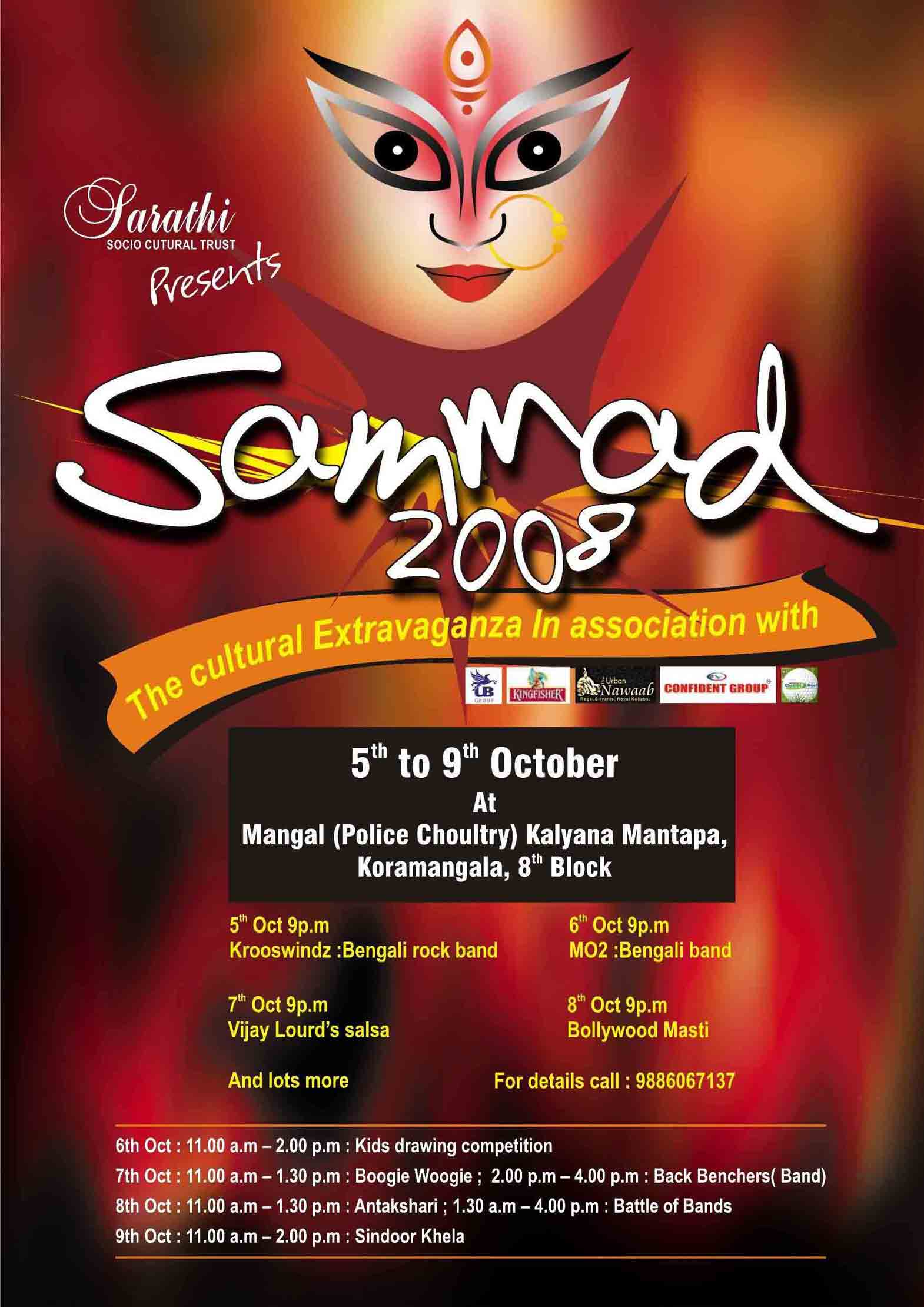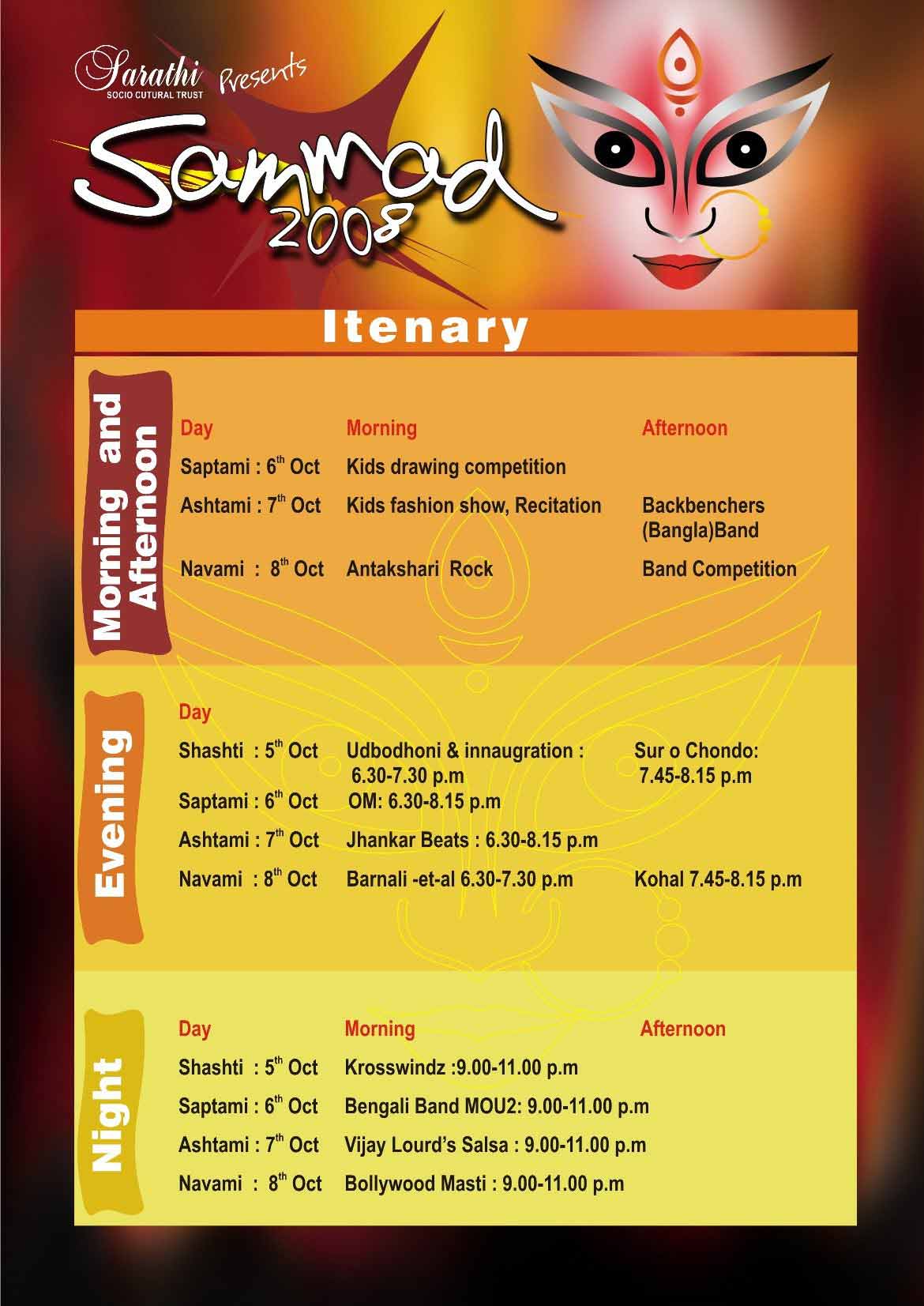 Puja Schedule
Sarathi: Durga Puja 2008
The Durga Puja 2007 was celebrated in an exuberant way. The response from the people was just fabulous. Despite the rains, each and every programs saw packed halls. The enthusiasm of the gala crowd endowed us with more confidence to organize the cultural rendezvous in a further greater manner in 2008.
Sarathi has now become a very familiar name in Bangalore. Our Durga Puja celebrations is one of the most attended and popular socio-cultural events in Bangalore. It sees participation from a wide range of people spanning across various professions, backgrounds, languages and ages. In 2007 we've got very good media coverage. Our programs were publicized in Radio City, with our Cultural Secretary going live one morning to explain the entire event to the people of Bangalore. Headlines Today & Aajtak have showcased our event in their channels. The newly launched 24 hour channel on real estate, Real Estate TV, did a small program based on our event.
Durga Puja 2007 was inaugurated by Shri B K Chandrashekhar, Chairman, Legislative Council, Karnataka. On the very first day of Durga Puja we had the popular Bengali Rock Band Cactus. Each night we'd one professional performance by renowned artistes. Every day there were kids' events in the morning, competitive events for students and young people in the afternoon and in house cultural programs by our own people in the evening.
We'd like to thank all our patrons, sponsors, vendors and above the people who enjoyed the events and made the entire festival a grand success.
Sarathi: Events in 2006 Highlights
Please click on the presentation to view it.